Aniken announces new American partner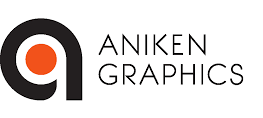 Aniken Graphics has announced CSW as the latest partner of Bellissima Digitally Modulated Screening (DMS) in the American market. CSW is the third approved US trade shop for Aniken Graphics, a joint venture between UK based pre-press software company Hamillroad Software and Apex International, global provider of anilox and metering products. 
'CSW is extremely excited to help bring Bellissima DMS to market in the US,' said Scott Ellison, president of CSW. 'We have been evaluating and testing Hamillroad Software's innovative technology for the past 18 months in conjunction with Apex International's GTT engraved anilox rollers and MacDermid Graphics Solution's LUX ITP 60 plates, and we believe it will revolutionise the flexographic printing marketplace.
'CSW has always been seen as an industry leader by bringing new technologies to market along with our partners, so we are eager to collaborate with Hamillroad and Apex as well as with our long-time partner MacDermid.'
Bellissima DMS, when used with Apex's GTT rollers and the technical expertise of CSW, has proven to be a winning formula with print results rivalling the best.
'The combination of Bellissima DMS and Apex's GTT continues to prove this as a disruptive technology for flexo printers with results that rival the quality of offset, digital and gravure,' commented Joe Settanni national business development director for Apex International. 'We are pleased to partner with CSW as a certified graphics solutions provider, and the expertise they bring to the program. We very much look forward to working with CSW to provide our customers with the very best in class solution, ultimately providing solutions to grow their businesses.'