API finds new Dutch distribution facility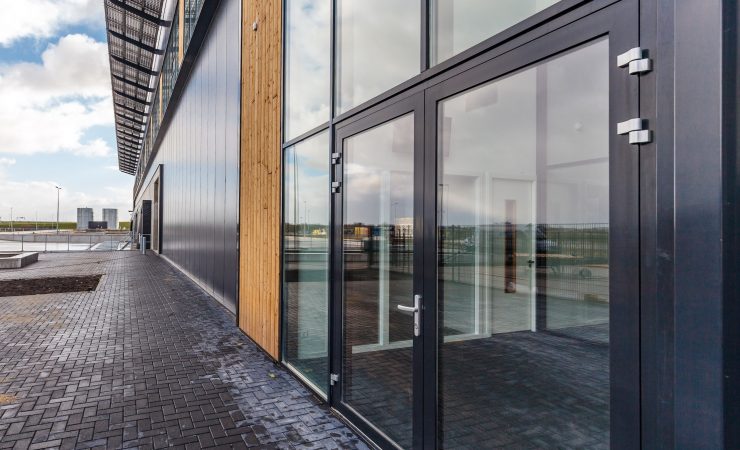 API's Amsterdam facility
API Group has relocated its Amsterdam distribution facility to SEGRO Park Amsterdam Airport (SPAA), creating a distribution hub to better service regional customers.
The 1,700sqm warehouse and office space, located next to Schiphol airport, will provide the company with a state-of-the-art site from which it can distribute its whole foil product range to its European customer base.
Following the acquisition of Amsterdam Metallized Products (AMP) in 2016, API Group has successfully transitioned the manufacturing of coating and laminates products previously located at AMP, to other API sites in the UK and Dunmore sites in Germany. 
The new Amsterdam site will act as a hub for the company's foil operations in continental Europe, primarily serving, Benelux, Germany and Scandinavian locations.  Our Italian, French, UK and Polish distribution sites complete the network providing best in class service across Europe.
API's team will be relocated to the newly built high-quality building, which has a number of environmentally sustainable features and has been equipped specifically for the company's distribution needs. Oskar Schnitzer, head of sales for the region served by the new hub said: 'Amsterdam is an important location for the business and the new site will allow us to continue to meet customer demand. The location near Schiphol and the sustainable and innovative space that the new facility provides us with is the ideal place to best service our Benelux and German customers.'
Dino Kiriakopoulos, CEO of API Group, said, 'Our aim has always been to relocate the Amsterdam manufacturing site with the ambition of delivering better service to our customers and growing sales throughout the region, while retaining the ability to serve our markets with a state of the art distribution unit.
'By leasing such a flexible facility, in the short term we have a site that allows us to locate resources and other group materials to limit any potential impact of Brexit and in the medium term, we have the ability to continue to expand.
'This move represents another big step forward in optimising our Group footprint to best serve our customers.'
'At this time we also announce that Pim Honig, MD of our Amsterdam manufacturing location is stepping down to pursue other opportunities.  Pim provided vital leadership to the Amsterdam Metallized location, and was instrumental in the integration with API.  We thank Pim wholeheartedly for the service to the Amsterdam manufacturing site, and wish him all of the best in his future endeavours.'