GMG releases OpenColor 2.2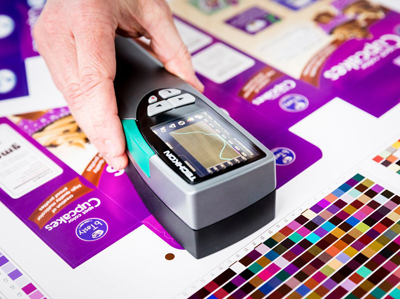 Version 2.2 includes automatic optimisation of measurement data
Colour management specialist GMG has released an upgrade to its GMG OpenColor profiling solution. Version 2.2 incorporates automatic, spectral data-based optimisation of measurement data.
Colour-accurate proofing and separation profiles are created based on characterisation of the planned print production. The user measures test charts or colour patches in order to obtain the required data. This data is subsequently combined with other parameters from the printing process to create a dynamic profile. 
Naturally, the data obtained from the calibration process has to be optimised. Erroneous test charts, poor substrate textures, and dust can all cause an excessive degree of distortion. Deviations can also arise from the measuring device itself. 
Previously, users of GMG OpenColor were reliant on third-party software for optimising the measurement data or had to subsequently correct profiles themselves in a manual process. Version 2.2, however, includes automatic optimisation of measurement data, so users can create a colour-accurate profile in only a few steps.
Product manager Peter Schöffler explained, 'The optimisation is based directly on the measured spectral data, which is then processed via our spectral model.' According to Mr Schöffler, this ensures that the measurement data is preserved and not distorted by conversion into Lab. He added, 'Ultimately this leads to highly reliable profiles at market-leading quality levels. Within the software, the user can configure and analyse the level of optimisation required.'
OpenColor also features CxF/X-4 support, complying with ISO 17972-4.