Doneck Network launches compostable solvent-based ink range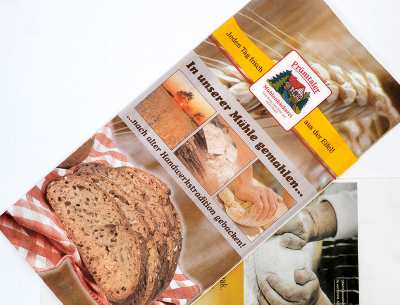 A compostable solvent-based ink series for printing on food packaging made of paper and film has been launched by Doneck Network.
The printing ink series are all certified according to the OK Compost Industrial for industrial composting plants (composting at 55 °C to 60 °C) and OK Compost Home for household compost (lower temperature). Compostability is checked in two steps according to the EN standard 13432: First of all, the Organic Waste Systems Institute carries out a heavy metals analysis. After that an ecotoxicity test is carried out. Following the successful tests and protocols, the certification is carried out by the TÜV Austria.
Developed for the printing on carrier bags and packaging, the Euro Bag ink series provides outstanding gloss, good wrinkle recovery and abrasion resistance. The high pigment concentration at low viscosity enables printing of high solids and fine lettering. Euro-Film has been developed for the printing of film packaging, while the Euro Max series is for compostable heavy-duty sacks for the packaging of foodstuffs and fertilisers, or for agricultural sacks. The printing inks are also suitable for printing on film bags for detergents.
The Euro-Food ink series is for food packaging made of paper. It meets the requirements of the EN 646 standard for bleeding fastness and it is odourless with low migration.
High UV light stability and resistance to weathering are important attributes for this ink series. With the highly pigmented ink concentrates from the Euro-Base series printers can manufacture numerous ink series for different applications through the addition of blends.
'With the OK Compost ink series, we have reached a further milestone in our sustainability policy. With the motto "We think green!" we are obligating ourselves to preserving the environment and energy resources as far as possible, in addition to our climate-neutral manufacturing process. Doneck Euroflex has been purchasing CO2-neutral electricity and gas for years, in addition to which we participate in climate protection projects,' said Arndt Breitbach, managing director of Doneck Network.