Chancellor promises plastic tax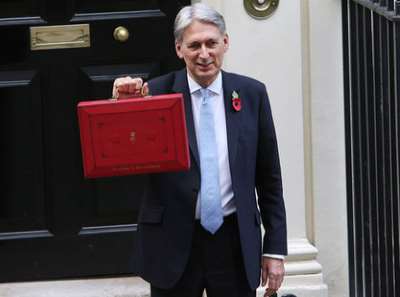 Chancellor of the exchequer, Philip Hammond
In his address to the House of Commons the chancellor of the exchequer, Philip Hammond, announced that food and drink companies will be taxed on plastic packaging with less than 30% recycled content.
In the budget he laid out before Parliament, Mr Hammond said, 'Billions of disposable plastic drinks cups, cartons, bags and other items are used every year in Britain convenient for consumers but deadly for our wildlife and our oceans.
'Where we cannot achieve re-use, we are determined to increase recycling. So we will introduce a new tax on the manufacture and import of plastic packaging which contains less than 30% recycled plastic, transforming the economics of sustainable packaging.'
However the tax will not come into place until the spring of 2022, after what the chancellor called a consultation period.
Future revenues from the packaging tax and Packaging Producer Responsibility reforms will enable investment to address single-use plastics, waste and litter.
The Budget also announced £20m to tackle plastics and boost recycling with £10 million allocated to research and development to help businesses transition away from polluting plastics.
The government hoppes that funding research into new packaging materials, new recycling processes, and smarter plastic and packaging waste management will achieve the its goal of eliminating avoidable waste.
The other £10m funding is to support wider initiatives to tackle plastics, boost recycling and minimise litter, such as installing smartbins on streets. These changes build on other actions taking place to address single-use plastic waste, including plans to ban or restrict the use of plastic straws, stirrers and cotton buds.