VPF launches self-adhesive paper made from grass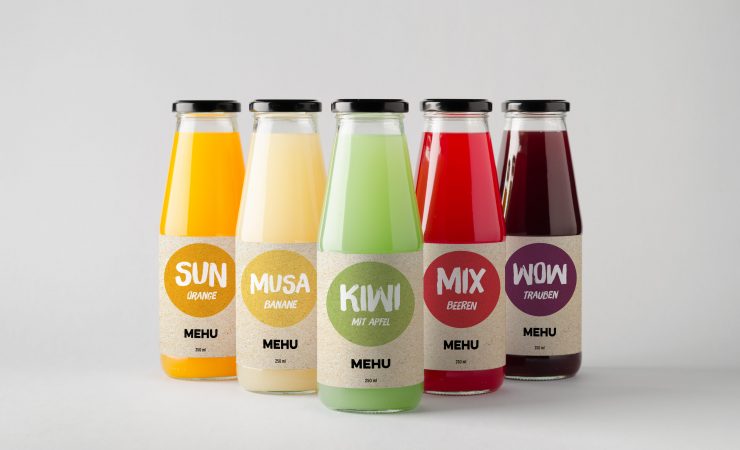 Juice Bottle Mock-Up - Multiple Bottles. Blank Label
A new adhesive-coated labelstock made of grass paper for printing labels on food, beverage and cosmetic products is the latest sustainable addition to VPF's product portfolio.
Protecting the environment and conserving resources are key considerations for VPF when developing new self-adhesive materials.
The fresh fibre content in these papers is 50%. This provides a major advantage by slashing the required process water input during production. According to the manufacturer, less than one litre of water is needed per ton of grass fibre pulp, compared with 6000 litres of water per tonne when producing conventional wood cellulose. This automatically results in significant energy savings and an associated reduction in CO2 emissions. Available in a weight of 95 g/m², the grass paper is recyclable, compostable and certified as an FSC-Mix. It has been approved for direct food contact.
The company is providing the grass paper material with two different adhesives coatings as standard. For permanent-label applications the dispersion acrylate adhesive 958 is used. This grade is ideal for small diameters and a large variety of substrates. The multi-purpose adhesive has been approved for direct food contact. For removable labels, VPF employs the well established 987 adhesive. Removable without a trace from many different kinds of substrate, this adhesive too is based on acrylic emulsion. The adhesives were selected after extensive migration and ageing tests conducted in VPF's laboratories at its home plant in Sprockhövel, Germany.