Football legend to host FlexoTech Awards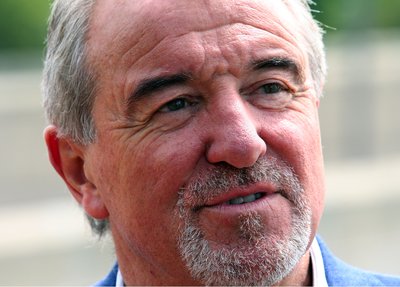 Mandatory Credit: Photo by Rex Features ( 982826e ) Terry Venables Terry Venables launches the Wembley Cup at Wembley Stadium, London, Britain - 15 Jul 2009
We are very pleased to announce that former England coach and football legend, Terry Venables, will be hosting the 2012 FlexoTech International Print & Innovation Awards, which will be held at the Hilton London Metropole on October 18. 
A popular pundit, game summariser and broadcaster, Terry was a regular football commentator on BBC and ITV for over 20 years.
Terry, also known as El Tel, started his footballing career when he joined Chelsea as an apprentice at the age of 15. Two years later, he turned professional and played 202 league games and scored 26 goals for Chelsea until 1966 when he transferred to Tottenham.
In 1964, Terry won his two full England caps, against Belgium and Holland. Between 1969 and 1976, he transferred from Tottenham to QPR (1969) to Crystal Palace (1974), and in 1976, commenced his managerial career. As manager of Crystal Palace, he successfully promoted them to 13th place in Division One from Division Three. In 1980, Terry resigned to take over at QPR, and by 1983 had taken them to Division Two and become a major shareholder and managing director.
A move overseas came in 1984 as Terry became manager of Barcelona, and one year later, the club won the first Spanish League title for 11 years. In 1986, they reached the European Cup Final but lost on penalties to Steaua Bucharest.
Terry was appointed Tottenham manager in October 1987, and by 1990, they were in third position in Division One. In 1991, he launched an unsuccessful £20 million bid for the club, and in June of the same year, became chief executive after Alan Sugar took over the club.
Terry was named England manager in 1994 and started the role with a win over Denmark at Wembley in March. His campaign in Euro '96 ended with semi-final loss to Germany after a penalty shoot out.