Barrier paper grades made from recycled paper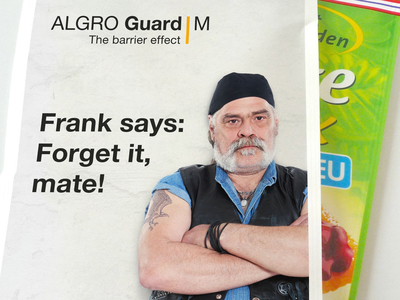 Sappi Fine Paper Europe has launched two new barrier paper grades at interpack 2014 designed to address concerns about migration of mineral oil into food from packaging.
These sustainable and recyclable packaging materials are Algro Guard M and Leine Guard M and are manufactured from recycled paper. 
Food migration issues have arisen as a result of packaging materials containing recycled fibres for which one of the primary raw materials is newspapers.
Newspaper printing inks contain mineral oil as solvents, as do many commercial printing inks. During the recycling process only 90% of the printing ink components can be removed. If these substrates are used for food packaging applications, the mineral oil compounds can migrate from the cardboard into the foodstuffs, even when an inner bag is used. Especially dry and greasy foods such as rice, pasta, cereal and chocolate products are affected.
Developed in partnership with BASF and Eurofins, the innovative flexpack substrate received very positive market feedback following its introduction at Fachpack 2013. Brand owners are now able to use their current recycled fibre based folding boxes, shelf ready packs and transport boxes.  
The Leine Guard M is designed for inner bags and combines Machine Glazed Bleached Kraft (MGBK) paper with the mineral oil barrier on the reverse side. It is available in 80 gsm to 120 gsm. 
Algro Guard M has been designed for gravure printed primary packaging such as pouches, sachets, bags and wrappers, and is available in 90 gsm to 140 gsm. This grade incorporates a blade coating on the top side for gravure printability with the mineral oil barrier on the reverse side.
The two grades protect packaged food from mineral oil compounds that are a complex mixture of saturated hydrocarbons (MOSH) and unsaturated hydrocarbons (MOAH).
This new mineral oil barrier functionality protects food for a minimum of 15 months; and as there is no use of PET or aluminium.
'The integrated solution of mineral oil barrier functionality combined with excellent heat sealing properties minimise converting process steps and considerably reduce costs in the supply chain.' commented René Köhler, product group manager flexpack.
According to the company the paper grade solution is providing superior converting properties. Apparently tests have shown that the grades also offer a barrier against aroma and grease.