Reproflex Scandinavia raises the quality standard with Smart Screen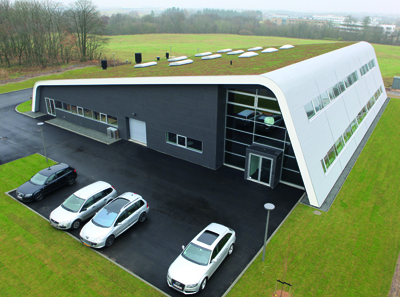 Reproflex Scandinavia's modern facility in Kolding, Denmark
Pre-press specialist Reproflex Scandinavia has implemented Smart Screen into its workflow and in doing so, has significantly raised the quality offering for its European and Scandinavian customer base.
The Danish company, which offers a broad range of brand management services, including pre-press for flexible packaging, became interested in the flexo screening technology after hearing about its award for pre-press innovation at the FlexoTech Awards 2012.
'We made contact with Graphic Republik, and following a variety of tests with the software and after evaluating the press prints, we could see that the result was excellent,' commented Søren Lund, IT manager at Reproflex Scandinavia. 'The main benefits are that the highlight areas are printed better and smoother than with conventional screening. Customer feedback regarding Smart Screen is also positive – the improvements are clear to see.'
Distributed throughout Europe by Graphic Republik, Smart Screen was released in spring 2013, following its success at the FlexoTech Awards. The software is available as a standalone RIP with screening that has been developed to produce visually superior tonal ranges, particularly in highlight areas. It requires minimal changes in pre-press or pressroom, either in process or hardware changes.