Universal Converting Equipment makes £1 million investment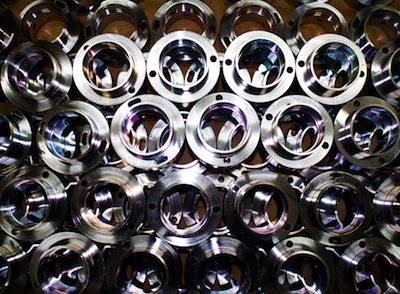 A £1 million investment in CNC controlled machine tools has made Universal Converting Equipment self-sufficient for the machined mechanical parts it requires. 
The investment has included a CNC mill for the manufacture of machine side-frames, a CNC lathe for production of rollers, PC controlled roller balancing equipment and a range of CNC machining centres for the manufacture of other parts.
The investment forms the second part of an investment plan to support the company's growing turnover, which has doubled in the last two years. The company initially invested in additional manufacturing space, designers and assembly staff. However, it found that the business was being held back by the lack of capacity of its sub-contractors to meet its increased demands. This led the company to an ambitious plan to install its own machine shop so it could be self-sufficient in machined mechanical parts. 
Alan Jones, managing director, said, 'We have been using 3D CAD systems to design our machines for the last 10 years. We have now invested in CAM software systems so that the part drawings can be converted into files that can be downloaded directly into the CNC machine tools. This prevents errors caused with manually controlled machines and eliminates data entry mistakes. The CAM system ensures we have consistently high quality components with the minimum of downtime when new designs are entered. Since installing this equipment, we have changed the design of some components so that the machining time can be reduced resulting in cost savings that can be passed onto our customers. We have used our own resources to fund this investment without the need for borrowings, increasing the financial strength and stability of the company. We are now commencing Phase 3 to increase our global sales and support infrastructure.'