KV Rollers appoints Tim Hudson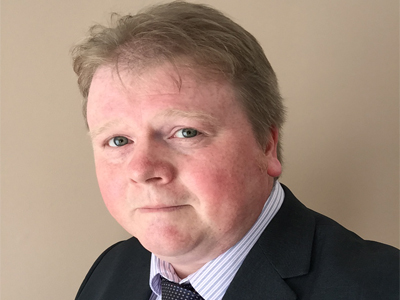 UK print and industrial roller manufacturers KV Rollers is continuing its ambitious growth plans with the appointment of Böttcher's Tim Hudson as commercial director.
Kevin Lower, KV Rollers managing director, said, 'We are very pleased to welcome Tim on board. He brings with him a wealth of expertise and specialist knowledge, which will support KV Rollers during its on going expansion.
'KV Rollers has moved into a new and exciting phase of its life as a result of major increased investment in the company, and thanks to our continued commitment to a rolling programme of research and development. Tim's appointment is part of that expansion. He has a sound reputation in the industry because of his aptitude for achieving marked sales growth, and we feel Tim will bring a fresh approach to the table.' 
The firm, based in Cwmbran, recently made a bumper investment of £750,000 in plant and machinery at its new factory, and is projected to increase turnover by 20% this year with a growing number of orders from companies across the globe over the past six months. 
It has invested in a new art milling machine, the Mazak VTC 820, whichhas helped KV Rollers expand into supplying machine manufacturers as well as end users.
Mr Lower added, 'We are now a one-stop-shop for metal components and specialist parts, having already established ourselves as field-leaders in the design, production and refurbishment of industrial rollers, and in creating bespoke rubber compounds.'
Mr Hudson, who was previously production director at Böttcher's Ebbw Vale plant, said, 'I am excited to be joining KV Rollers at such a crucial time in their development and growth. The KV Rollers name has always been associated with excellence and innovation and I look forward to bringing my expertise to the KV Rollers talent-pool.'