Rotoflex brings advancements in inspection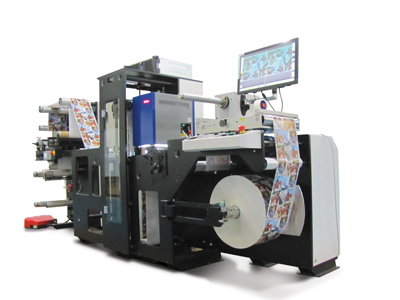 Rotoflex Security Series VSI with optional waste wind-up and top/bottom inkjet printing module
A new series of security modules from Rotoflex has been launched. These can be fully integrated into the VSI, HSI and VLI product lines to bring about the latest advancements in stringent label inspection and finishing.
The Security Series can be integrated as either a new equipment option or as a retrofit to existing installations, enabling customers to configure their finishing solutions to meet the increasing requirements of pharmaceutical compliance and high security packaging. 
Options available include high resolution inspection, variable data inspection, braille inspection and bar code reading. Missing labels, remaining matrix, splices, flags, spots, fading and missing colour, text defects and registration can all be detected. In single pass inspection mode, any repaired or replaced label will automatically be re-inspected before final slitting and finishing to ensure full compliance. 
The modules integrate with workflow or roll-mapping applications and press-side inspection systems generate a defect map which is sent to the rewinder. The defective area is automatically stopped at the splice table for repair or removal. The Rotoflex waste wind-up option can be added to remove large lengths of waste material while maintaining accurate length and label count. Very high rates of acceleration and deceleration coupled with accurate stop positioning ensure maximum production throughput.
'With the SPI, Rotoflex was a pioneer in engineering a solution with 100% inspection, counting and slitting of labels for the pharmaceutical and security market segments,' commented Manohar Dhugga, director of engineering and service. 'The new security series further revolutionises pharmaceutical and compliance label finishing with incorporation of the latest in servo technology for ultimate control and automation and new software developments that support both a standard and pharma/security mode with the push of a button, making it truly a multi-purpose machine. Our application design team has worked closely with pharmaceutical customers to ensure the security series complies with the most demanding and unique security inspection requirements and is the preferred solution for increasing compliance demands.'