GEW lightens load at Olympus Print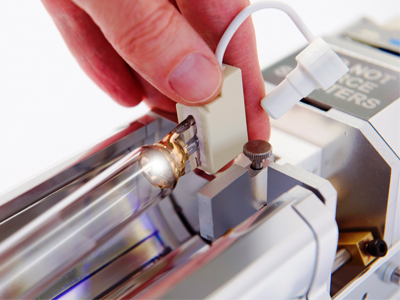 GEW lamps can last up to 7,000 hours
Leeds-based Olympus Print Group invested in Nilpeter FA-4 combination presses with GEW-made E2C UV curing systems, giving the company high lamp durabilities and substantial power savings. 
'We achieved the extra-long life cycles of these UV lamps by using authentic GEW parts and by running the system at the correct power level rather trying to work at full power,' said Adrian Brown, Olympus' managing director. 'We have virtually 100% UV efficiency and ever since installation no downtime because of lamp failure and that's running three shifts five days a week.'
Olympus' Prism Management Information System allows management to keep track of shift activities, when the press is running or idle, when in standby and when down for other reasons.
 
Due to the high energy efficiency of the E2C lamps' tuned reflectors, the RHINO electronic power supply and the fact that Olympus runs its complex multi-process jobs at around half full press speed, the lamps are able to be operated at roughly 40% of full power and are proven to last in excess of 5,000 hours, often up to 7,000 hours.