WebCenter advances process management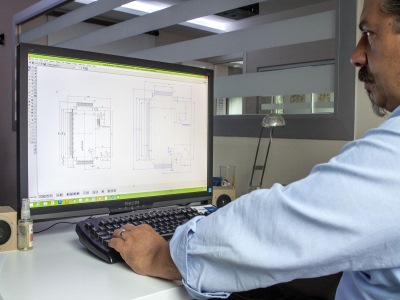 Esko's WebCenter will help advance the company's offerings
Turkish packaging converter Matris Ambalaj Süreç Yönetimi has chosen Esko's WebCenter to bring market leading packaging and process management services to its customers.
The company separated from brand design agency PARISTANBUL in 2011 in order to perform print preparation work as a separate company and with a new vision.
'We wanted to be able to handle process management for our clients and understood that this approach required us to reorganise and create a fresh infrastructure,' said Mehmet Çiftçi, head of Matris. 'We got the ball rolling by partnering with Esko, using WebCenter as our online packaging management platform to make process management for all types of packaging possible.
'Following our separation from PARISTANBUL, we began our new business by continuing with clients we had been working with for many years,' Mr Çiftçi continued. 'We are supporting the production of a wide range of packaging types using multiple printing techniques and every kind of material structure. This variety makes for an exciting offering that is synergistic with the operating practices of our clients. But it requires a sophisticated approach to ensure that we can manage complex job flows through the company.'
Mr Çiftçi has used Esko's ArtPro since 2002, and now also uses ArtiosCAD, Studio and WebCenter.
He concluded, 'Turkey is evolving rapidly. We are progressing quickly toward unilateral adoption of global standards in production. While this represents important forward progress, it also incurs additional costs. In order to offset those costs, we must improve productivity. This ability to offer cost-efficient process management is what sets us apart from our competition. It includes speedy packaging prepress, excellent colour management and accurate printing. Acting as project managers for our clients is the most effective way for us to deliver quality results, and WebCenter is a critical enabler in our ability to do so.'