Bromberger Packungen installs 100th Cloudflow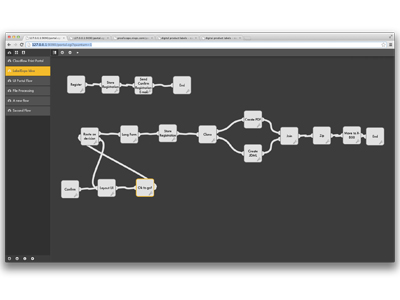 Cloudflow connects multiple workflows, devices and production sites
German carton printer Bromberger Packungen has used Cloudflow to automate the handling of production jobs, and improve performance and flexibility while allowing modernisation of the prepress environment.
The facilities at the company's site in the Black Forest include sheet-fed printing, laminating, die-cutting, embossing and gluing. The pre-press/CAD department also provides a comprehensive service to customers, which are spread throughout Germany.
'With the implementation of Packz and Cloudflow [a web-based workflow solution that connects multiple workflows, devices and production sites] we have created a highly efficient and automated production process,' said Christof Bromberger, managing director. 'Cloudflow is our first product from Hybrid Software and forms an integral part of how our workflow operates.'
The new software eliminates the need for file conversions (supported on Windows and Mac OS X, Cloudflow interacts with external systems such as file servers, MIS/ERP systems and web portals, and can submit files to workflows in several ways). The integration of Cloudflow enables the retrieval of job data from its ERP/MIS system, which can then be used by the Packz operator to complete information panels and execute automatic step-and-repeat functions.
'We produce a wide range of packaging, advertising material and display work, all from cartonboard, and jobs often have to be turned around within a very short timescale,' explained Mr Bromberger. 'With our newly acquired efficiency in the pre-press department we are able to produce work much more quickly and provide an even better service to customers.'