Frimpeks builds new slitting and finishing facility in the UK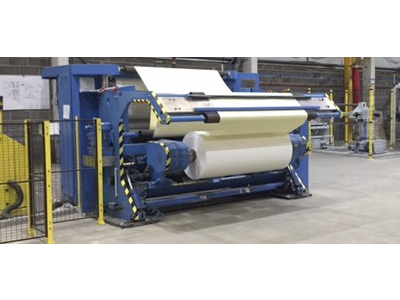 The label stock supplier Frimpeks has built a 35,000 sq.ft. slitting and finishing facility in Market Harborough which will become the hub for all its Western European distribution.
The facility will house four slitting lines with the capability of producing slit rolls of all material types and at roll lengths of up to 6000 m. Automatic roll handling and packing lines mean minimal human intervention in the whole process. The existing SAP system means a fully automated, paperless production flow throughout the whole plant.
The new facility means that the company can offer a maximum three day delivery guaranteed across the region.  This added value service will provide custom slit rolls for label printers and converters across the Western European region with a capacity to convert over 100 million square metres of label stock per annum. A guaranteed next day net width service will be available to UK customers saving time and reducing stock management headaches.
UK managing director Dave Casey commented, 'This investment has already been received positively by our existing customers and will no doubt encourage potential customers to test out our product range.  The local community at Market Harborough will see an additional 25 new jobs created over the coming year with plans to expand the operation to 50+ employees across the next few years. The Frimpeks ethos is all about understanding our customers' requirements and continually refining our service to meet the needs of the market; The Market Harborough plant meets these needs immediately.'