Spartanics presents new SR350 system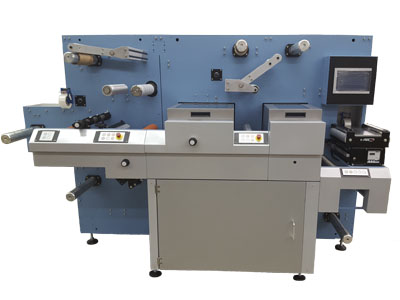 The SR350 semi-rotary label converting system operates at speeds of 30 m/min
A new semi-rotary label converting system from Illinois-based Spartanics promises to improve the method and ease at which labels are converted. 
The SR350 system offers 350 mm wide semi-rotary and full rotary die-cutting options with auto back scoring, dual rewinds and many other converting options.
'We are very excited about the SR350 as an entry level finishing solution for the label converting market,' said Mike Bacon, VP of sales and marketing. 'Since Spartanics is best known for laser die-cutting systems, we have taken extra care to build a modular system that will allow our customers to add laser die-cutting in the beginning or at some point in the future.'
The SR350 is a compact design base model that is available with a high speed cutting option for label converters operating at 50 m/min above.