FINAT releases eighth Radar report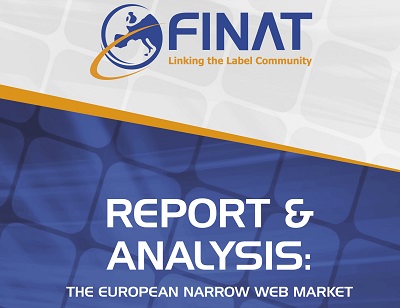 Prime labels becoming more complex and non-prime labels becoming more functional are among the key trends dominating the label industry according to FINAT's latest Radar report.
Published twice a year for FINAT members, Radar is an in-depth profile of the complex and diversified European label industry. The report brings together focused research and analysis, conducted by market research company LPC Inc.
The eighth edition provides perspective on the European labelling sector, and on the trends and forces that are driving brands to adopt and implement specific labelling technologies and decoration formats. Current marketplace factors considered include the impact on the label supply chain, from raw material suppliers to label converters, and industry customers.
It also reports that the Eurozone economy continues to perform robustly and a recovering labour market and healthy external demand continue to support ongoing label sector growth. This is encouraging brands to seek more ways to connect with their customers, among them is via the types of package decoration they conceptualize and push through the supply chain.
FINAT president Chris Ellison commented, 'Radar gives us a unique perspective on the European labelling sector, and on the trends and forces that are driving brands to adopt and implement specific labelling technologies and decoration formats. More and more, we are seeing labels become a way for brands to achieve a market-specific approach late in the supply chain. This means shorter runs as SKUs proliferate, and the ability for a label converter to turn around a job quickly given late-stage new design and/or label functionality requirements.'