Esko Text Recognition simplifies text changes in outlined artwork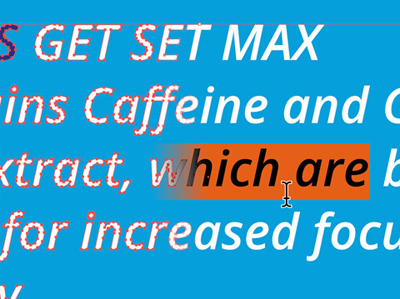 The plug-in is available as a part of the Esko DeskPack collection or as a standalone product 
Esko has extended its portfolio with Text Recognition, a new plug-in for Adobe Illustrator that makes last-minute copy changes to outlined text fast, safe and simple.
The OCR plug-in helps packaging professionals eliminate work-arounds that were cumbersome when even the tiniest of copy changes was required.
Text Recognition converts outlined text in artwork to live, editable text directly in Illustrator, allowing the designer is able to make copy changes in just seconds. The plug-in is available as a part of the Esko DeskPack collection of plug-ins for packaging professionals, or as a standalone product for anyone working with Adobe Illustrator.
The Font Recognition function compares the character in the artwork to the fonts on the user's computer, choosing the best matching active font. This eliminates the need to manually evaluate every font and re-type entire paragraphs to find the correct text layout. It works with foreign languages too, even with completely different glyphs like Chinese, Japanese or Korean. The Compare function highlights copy changes in a 'before and after' view, reducing the risk of mistakes.