Soma opens flexo technology centre in China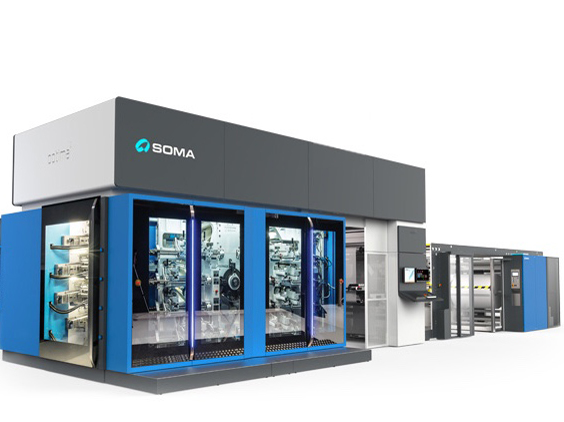 The centre was launched at a two-day 'Flexo is the Future' conference with live demonstrations of the SOMA Flex Optima2 
Czech Republic-based Soma has opened a Flexo Technology Centre (FTC) in Foshan, Guangdong, China.
Together with a number of strategic partners, including Apet China, the company's Chinese distributor, the FTC will bring together the latest developments and industry expertise.
The centre was launched at a two-day conference which took place in June entitled 'Flexo is the Future' attended by over 150 delegates mainly from China and APAC region.
Petr Blasko, marketing manager opened the conference with a keynote speech on the challenges and benefits of flexo technology in comparison to more common gravure printing in China.
Mr Blasko said, 'Flexo technology is an environmental solution to an existing problem in China, which is why we wanted to increase our presence there. The high attendance to our launch conference is evidence of interest in our technology.'