Keeping watch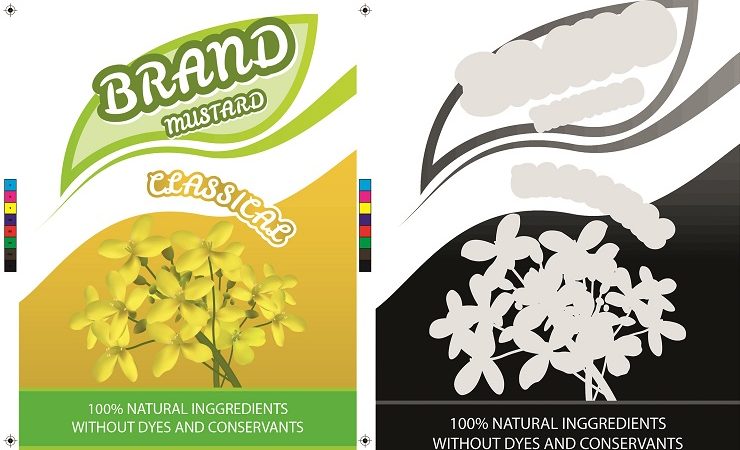 PrintSTAR detects initially invisible production errors like hazing and cold seal defects
In its most basic configuration, web inspection is simply a set of cameras mounted over a moving web, with software that alerts press operators when a print defect is detected. Today's more advanced inspection technologies apply smart algorithms and utilise data connection to create a comprehensive defect management workflow. Inspection workflows have recently grown far more sophisticated, delivering an immediate impact on efficiency and profitability.
Strong defence
For wide web presses, Baldwin Vision Systems has introduced its new Defender comprehensive inspection and defect tracking solution. The data connected workflow gives printers the ability to make strategic decisions based on facts. With the tracking workflow, it is possible to make tactical decisions about which defects do and do not need to be removed, based on print customers' specifications. Craig Du Mez, global branding, PR & communications manager, Baldwin Vision Systems, said, 'The foundation for the new workflow is the Defender 100% Inspection, which monitors the entire web 100% of the time to detect defects such as spots, streaks, colour shifts, hazing, wrinkles, pinholes, contamination, and any other random defects. Operators are alerted to errors and can take corrective action in real time. Defect positions, classifications, and images are recorded and can be accessed at post-press processes.
The system inspects all types of materials and substrates: film (opaque to transparent to metalised), paper, board, and foil. 'Defender Data Central then imports and archives visual maps of each inspected roll. Quality control operators can analyse for defect distribution, count, and type. Out of-tolerance areas are identified for removal, and job-based quality reports can be generated. At the back end, Defender Waste Manager can interface with rewinding, slitting and sheeting equipment to automatically control when they stop/reject—allowing for fast and easy removal of defective material. Defect location data speeds up the converting process by allowing operators to fast-forward to the exact location of the defect within a roll.'
For narrow web presses, Baldwin Vision Systems offers the Guardian PQV 100% Print Inspection with Guardian RTM Real-Time Monitoring. Guardian PQV, which can inspect all types of materials and substrates, provides 'Object-Based Inspection' throughout the entire printing process—ensuring tighter tolerances and fewer false defects. Areas of interest on the printed substrate can be defined for enhanced or reduced levels of inspection. Guardian RTM can simultaneously collect data for multiple presses, jobs, and even across multiple plants.
Flexible control
Antares Vision, provides intelligent track & trace, inspection and smart data management solutions for the life science, food & beverage, nutraceuticals and cosmetics sectors.
The company has introduced a high resolution vision system providing comprehensive inline layout inspection for packaging and labels. Integrated into new or existing labelling, printing or packaging machines, the new AV Print Inspector offers 100% inspection for the increasingly sophisticated, often print-on-demand applications common in modern product marking operations. AV Print Inspector offers whole label inspection at speeds up to 80m/min. The technology supports all major vision system tools for seamless quality control across a wide array of layout features, including 1D/2D barcodes; optical character recognition (OCR) and verification (OCV); pattern matching; colour check; and pattern matching.
The system can define as many as 40 regions of interest, each with independent parameters and reportable defect statistics. The result is 100% inspection of all common defects, including dots, smudges, marks, missing or discoloured lines, and missing or incorrect barcodes or human-readable data. 'With brand owners in various markets increasingly demanding completely defect-free labelling and print-on-demand operations, solutions like the AV Print Inspector that replace manual sampling with automatic, 100% quality control will become the new norm,' said Chris Collins, North American sales manager for Antares Vision. 'Not only does the AV Print Inspector guarantee a virtually defect-free print application, its inline inspection dramatically reduces materials waste for a lower-cost, more eco-friendly process.'
Inspection formats can be created directly by operators using an intuitive graphic user interface (GUI) that does not require significant coding or vision systems experience. Its recipe management module has virtually unlimited storage capacity, and the 21CFR/11 compliant system can automatically generate batch and audit trail reports.
To spot the invisible
When handling flexible packaging, brand owners expect high quality. Even the slightest deviations and errors, will result in complaints but web inspection systems provide a remedy here. The 100% inline inspection system PrintSTAR of Isra Vision offers multi-view functions in which several camera banks cover multiple inspection functions. PrintSTAR even detects initially invisible production errors like hazing and cold seal defects. It significantly reduces waste while ensuring high[1]yield production. The human eye performs marvels every day, but some tasks in print inspection are beyond its capabilities. Cold seal defects usually become visible when it is already too late. However, reliable defect detection is a challenge even for optical inspection systems. Isra has developed an application for its PrintSTAR system to detect cold seal defects, which sustainably improves process reliability. Using high-resolution LCD cameras and ultra-bright LED lighting, the cold seal application detects individual and recurrent cold seal defects, such as contamination, in real-time. In addition, it checks the accuracy of fit on the front and back of the substrate by simultaneously inspecting both channels with a superimposed image. If the sealing layer on the back does not match the printed image on the front, a signal alerts the operator.
Another benefit of the inspection is that registration marks – which slow down the process – can be entirely refrained, consequently reducing the required foil width and saving material costs. The inspection of protective coatings or finishes on flexible packaging is just as challenging as the detection of cold seal defects. A variety of print finishing options is available, including a wide range of varnishes, embossed finishes, and print effects applied to the surface to achieve specific optical and haptic effects. Whether merely embossing the printing product, applying a glossy or soft touch effect, or integrating pigments, special effects must be 100% fault-free, as this is the only way to ensure the quality of the product. To ensure full-coverage inline inspection when using a wide range of coating and laminating techniques, and at the same time to detect defects on the front and reverse sides, the system inspects the webs from above and below by using image acquisition units with high-resolution line scan cameras and ultra-bright LED illumination. The multi-view function checks registration accuracy and ensures process monitoring comprising the printed image, lamination, and coating. A doctor blade, a cylinder, or ink more often than not causes hazing defects. The undesired transfer of ink outside the image area on transparent substrates is invisible to the operator and only later in the production process – or even by the customer. If the defect occurs entirely through production, the entire production run requires reprinting at a considerable cost. To detect these defects, PrintSTAR is equipped with Advanced Hazing Detection. The system alerts the operator, who can take immediate corrective action. The advantages are clear: highest productivity, minimal waste, and satisfied customers who can rely on flawless print quality.
Offline methods
Designed to virtually remove print errors, the Digital Inspection Table from Bobst helps to drive productivity, reduce costs and spend time managing faults by digitising and automating quality control processes. The Digital Inspection Table incorporates digital projection for proofing purposes, whilst providing real-time visual representations to match product with digital proofs. It uses HD projectors to illuminate the product sample with quality control imaging, enabling the operator to easily see if quality standards are matched or compromised. The results are summarised in a digital report that can be shared and distributed internally and externally, including with brand owners. Khaled Joundi, product management & marketing manager CI Flexo, at Bobst said, 'This technology provides peace of mind for converters and their customers alike but it also brings enormous added value to operations. It enhances knowledge and communication between converter and brand owner, improving levels of trust and confidence between the two. Importantly, it also helps converters to transition from analogue to digital quality control processes for their packaging production, driving improved quality checks and validation. 'By applying the digital quality control functionality and capabilities that the Digital Inspection Table offers, the risk of a costly production recall is significantly reduced.'
Working together
Following integration of AVT's product lines, Esko expanded its portfolio in early 2021 to include high-performance solutions for web monitoring and 100% inspection in label and packaging printing. Products range from entry-level solutions to high-end systems that reliably detect all types of print defects, including misregister, colour variations, streaks and splashes, misprinted texts and barcodes, and varnish issues. Esko customers around the globe use Argus Turbo HD, AVT's flagship system for print inspection, particularly also in the production of flexible packaging. Argus Turbo HD combines two advanced sensing technologies that guarantee reliable quality control even at the highest possible production speeds: 100% inspection of the web 100% of the time and area-based cameras that analyse images at high resolution.
'These solutions detect cumulative process errors, such as scumming, at an early stage, enabling machine operators to respond immediately and take steps to avoid waste. That improves not only productivity and profitability, but also the sustainability of a process,' explained Yossi Sirek, application sales manager for the AVT product lines.
Eye on the prize
The EyeC ProofRunner Web series is a complete range of inline inspection systems for flexible packaging printing. Installed on a printing press or on a rewinder, the unit monitors the quality of the entire print job, checks it against the customer proof, and alerts the operator in case of defects. The operator can then take corrective actions immediately, so that only conformed materials are delivered. The product catches defects in real time, and allows the operator to correct the problem before too much waste material has been printed. By counting the number of good items produced, the inspection system also eliminates the need for over runs. As a result, it prevents the waste of expensive consumables and valuable machine time. By carrying out print inspection on a rewinder or slitter the defective items can be removed or replaced just before shipment too. The EyeC ProofRunner Web uses a high speed line scan camera to continuously acquire a high resolution image of the entire web. A high performance computer system then identifies and verifies all printed items on the web automatically. Texts, graphics, colour variations, variable data, 1D and 2D codes are checked for 100% of the printed job. The system identifies with high precision all typical defects, such as colour deviations, misregisters, press contamination, filled in or missing characters, hickies or poor quality codes. By performing an initial check against the approved artwork PDF, it provides a reliable content verification in any language, and prevents job mix-up. By monitoring 100% of printed web, it asserts quality and colour consistency through the entire job. Advanced print inspection and defect management workflows are essential to keep pace with brand owner expectations. The good news is that the return on this technology investment is fast and easy to quantify. Printers who realise maximum yield and maximum profitability—job after job—are those who can ensures that no defective material gets into print customers' hands. The key to achieving this is to deploy systems that can find and remove defects, and also prevent defects from happening in the first place.