Coveris invests in GEW UV system upgrade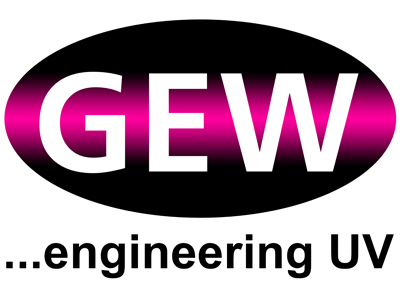 Specialist flexible label printer Coveris has upgraded its Mark Andy 4150 flexo press with an energy-efficient GEW UV curing system.
Coveris Flexibles UK Limited operate from their site in Cramlington, Northumberland and replaced its 20 year old UV lamps with a new UV-curing system manufactured by GEW (EC) Limited comprising ten E2C lampheads with the associated RHINO electronic power supply.
GEW UV systems are designed specifically for high performance energy-efficient printing presses with applications ranging from narrow web label printing to large format industrial applications with a wide variety of substrates.
Coveris made the investment to support its efforts in optimising reliability of production output, increasing uptime and reducing energy consumption.
David Dickinson, group engineer with Coveris, describes the situation, 'With the running cost we had for spare parts and energy, we had come to a point where it was no longer viable to run the old system and we took the decision to upgrade to an alternative and GEW's RHINO came out at the top.'
Mr Dickinson explains their decision criteria, 'There was an obvious point in favour of RHINO: it comes with a 5-year parts warranty. Our spend on parts covered the cost of RHINO. On this site we have gone from spending a substantial amount on spare parts down to very little within the next 5 years and it's all predictable.'
GEW's E2C UV system with RHINO power supply comes with a comprehensive 5-year warranty to avoid any unscheduled downtime and unplanned maintenance costs.
According to the company, installing the GEW UV System meant it can provide customers with its proven range of labels with better reliability as far as volume and leadtimes are concerned, which it sees as key elements in offering clients the best possible quality and service.
Roly Banks, site manager at Coveris' Cramlington plant, said, 'We are no longer losing production due to component failure. The new system has improved our productivity massively. In the 9 months we have run RHINO here, the system has been 100% reliable. We've had no failures.'
A major advantage of the new UV system for Coveris is the fast start-up and minimised maintenance with consequently improved production efficiency and reduced downtime.
Mr Dickinson explained, 'We are now able to shut the lamps down for a break period. Over a three shift operation we can save more than an hour and a half per day of running of actual lamp energy.'
The improved curing efficiency of the new E2C lamp and reflector design meant press operators were more confident in running the press faster with less power.
'We'd recommend GEW,' concluded Mr Dickinson. 'We have worked with GEW on our site for the last twenty years.  The improvement in technology is vast and it's working for us. The investment we have put in RHINO has proven that. On the energy saving alone the cost of the investment cost is recouped within 17 months.'
Coveris have ordered another five systems to harmonise the new technology across their site.