Judging digital print and hybrid presses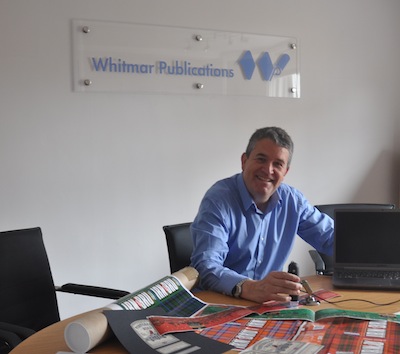 As our resident digital print expert, Sean Smyth helped judge the digital category for the FlexoTech Awards 2015, and we asked him what the increased number of entries told him about the industry. Here, he also looks forward to Labelexpo where even more flexo press manufacturers will be launching digital presses and hybrid machines will be in vogue.
In a previous life I worked for a large commercial printer and we regularly entered – and quite often won – print awards. These created a great deal of pride inside the company, and were extremely useful for the sales operation in winning more work. Nowadays I am occasionally asked to judge print for awards, and I was pleased to help out with the digital category for the FlexoTech Awards this year. If you entered, thank you, if you didn't you really should next year. 
Now, as a self-confessed print nerd, I do like looking at good print, and there was a lot of very good top quality on show.
For the digitally printed section the scoring system (there has to be an agreed system to ensure all entries have the same chances) incorporated a component for variable data printing, and we judged the degree of difficulty – substrate, number of colours, finishing – the print quality and overall impression, to make up the final score.
Using white (in a good way) boosted the chances and digital varnishing seen in a couple of entries helped them. Many items were embellished in finishing with foiling and embossing to provide a premium result, and while the judges were predominantly scoring the print, this finishing (sometimes including flexo metallic and coatings) certainly boosted the overall appearance score of many entries.
More digital entries
It was good to see many more entries for the digital production category, and most interestingly, not just labels with flexible packaging examples showing how the technology is broadening the applications. Entries were extremely high quality, with innovative pre-press effects including metal-effect artwork, variable data, versioning and high value finishing making the judging task daunting.
Looking at the printed dot structures under magnification is enlightening, with several halftone dot structures mixed in with stochastic patterning. In several light pastel areas, I was struck by the crisp and sharp regular dots that delivered clean regular light tints. This has been problematic with digital – in flexo adding white to a spot colour makes pastel shades very even – but the latest screening algorithms have improved the results, further enhanced with a coating here was little variation, and very good even over quite large areas. Digital inkjet varnish coatings were in evidence, providing enhanced durability as well as decorative effects.
The use of versioning to provide different designs on the reel demonstrated the new capabilities of digital beautifully, while combining white with tints provided stunning metallic effects without foiling. Inkjet and toner print quality was generally superb, with subtle tints and effects used to create almost Fine Art aged effects, embellished with foiling to produce top quality uniquely numbered individual label sets. These products are high value added, boosting the customer brand perception.
There were several multi-process printed labels, combining flexo with digital to add metallics, white and varnish, with foiling and embossing to create eye-catching effects. It was not just HP Indigo and Xeikon presses, inkjet was to the fore with EFI Jetrion, Durst, Screen and Domino examples, and the way the quality has improved was noticeable. Some UV curing labels utilised the high film weights to present high gloss results, with textured and gloss varnished results on show.
As expected, the entries were dominated by labels – both toner and inkjet – but there were several flexible packaging jobs that up to now would only have been possible with flexo. These were printed on the wider HP Indigo 20000 press with post-lamination and the Xeikon 3500 on paper pre-laminated onto barrier film with surface printing.
More hybrids at Labelexpo
Hybrids are typical of the trends impacting the industry. There is more interest in combination presses linking flexo and digital inline, and there will be several examples on show at Labelexpo in Brussels.
There will be some new examples there, with Edale showcasing the Graphium, Domino linking with the ABG Digicon 3 incorporating flexo, varnishing and die-cutting modules, MPS launching the SymJet, a new flexo press with an integrated inkjet module for up to six colours and white, and Nilpeter introducing the Panorama DP-3 line that is built around a Screen inkjet unit.
For the Panorama, Nilpeter has adapted several inline finishing modules to link with inkjet production. There is a web in-feed, die-cutting, smart matrix stripping, length slitting, varnishing unit, and small roll dual rewinds. A mark sensor allows precise re-inserting of webs for reverse printing, or overprinting of pre-printed webs, including variable data.
Moving into digital
Many of the traditional flexo press manufacturers are moving into the digital sector. Mark Andy has its Digital Series and Gallus is pushing the DCS 340 digital label printing machine that will be launched officially at Labelexpo.
The Gallus company management has decided to reinforce the team responsible and is recruiting more specialist and management staff with expertise in digital printing. They are aware that there is much more to market success than an outstanding printing press system. The Swiss company is showing how seriously it is taking its entry into the digital printing technology segment by looking to recruit new marketing, sales and service staff. What started with a truly amazing achievement in the Gallus and Heidelberg development departments – namely developing a fully functional digital printing machine system in this joint project in the space of just 12 months – is now to be continued with the same intensity.
'The digital world moves much faster than the conventional one. To ensure that we live up to our goal of 'success and security for the label printer' in digital label printing, too, we are going to boost both our staff and our expertise in this area,' explained Stefan Heiniger, COO of the labels division.
Edale will market the Graphium inkjet press launched by FFEI and Fujifilm, and it will be interesting to see the marketing approach followed by the flexo specialist to showcase the benefits of combining with high quality inkjet.
Sit up and take note
It is not just flexo suppliers adding digital functions. Domino is introducing hybrid flexo capability to the N610i by incorporating the ABG Digicon 3 modules of flexo printing and varnishing and die-cutting, slitting, matrix waste removal and rewinding.
Previously the UV inkjet N610i was a straight reel to reel configuration with finishing off line. Philip Easton, director of Domino's digital printing solutions division explained, 'We've introduced the capability for customers to purchase the system either as a standalone digital press, or as part of a hybrid machine including options for flexo stations, and given the right job mix, could incorporate screen and foiling modules. This modularity also allows customers to reconfigure the machine to suit future needs.'
'When leading flexo press suppliers start to sell digital presses the industry should sit up and take notice.'
When leading flexo press suppliers start to sell digital presses the industry should sit up and take notice. So, while it is fair to say digital is not quite parking the tanks across flexo's lawn it won't be long! Digital quality certainly cannot be criticised if the samples I examined are typical of the day-to-day output.