MEWA
0121 752 58 50
Overview
MEWA Textile Management
Experts in cleaning wipes for printers
MEWA's rentable reusable industrial wipe service is a superior alternative to rags and paper wipes.
Renting instead of buying, sharing instead of owning – for over a century, MEWA has been supplying printing companies across Europe with industrial cleaning wipes.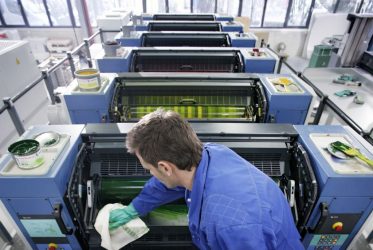 Super absorbent
Our wipes are exceptionally absorbent, low lint and exceedingly robust.  They make light work of ink spills and cleaning machinery for optimal productivity and performance.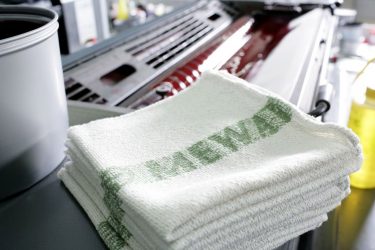 Environmentally friendly
The sustainable reusable principle takes the burden off you, saves resources and cares for the environment. Making the change to MEWA considerably reduces your carbon footprint. 
Better compliance
Few industries are more closely monitored when it comes to hazardous waste. Cutting corners with the disposal of chemicals and the cleaning cloths used to mop them up could have a disastrous effect on your reputation and cost you dearly in fines. 
With MEWA you have peace of mind that your contaminated wipes are stored safely in a fire-resisting closed container and will be cleaned safely in line with legal requirements.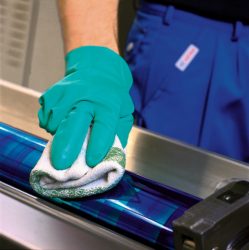 Save money and time
Save up to 30% on cleaning times
No wasted time re-ordering supplies, checking stock, storing and laundering
Never run out of stock
No capital outlay or hidden costs
Eliminate disposal costs of cloths contaminated with hazardous waste and avoid potential fines
Become a greener and safer business
A sustainable alternative to single use wipes
Cloths are washed and re-used up to 50 times
Eco-friendly production and washing processes make us a green partner – and we're ISO 14001 certified
Safe storage and cleaning of soiled and hazardous wipes – peace of mind you are complying with legal requirements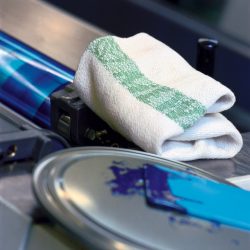 How our service works 
Simply choose your cloth and number of users with our handy cloth analyser
We then deliver cloths in our SaCon Safety Container – meaning cloths are stored safely and compliant with hazardous waste regulations
When you've finished with a cloth, drop it in the second SaCon container we supply
When it's full, we'll pick it up and simultaneously deliver you a new supply of clean cloths
We then wash the used cloths in an environmentally-friendly way ready for your next delivery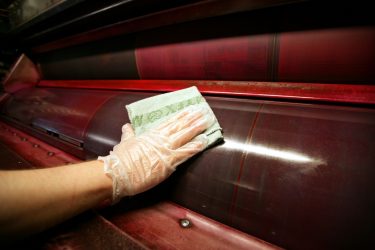 About MEWA 
2.8 million employees use MEWA industrial wipes to clean machines and systems every day.
We've been renting reusable wipes since 1908 and have around 190,000 customers in 21 countries. 
Key articles
White papers
Videos